Ryan Homes Brewerton, Kildare's Meadow
Tuesday, October 09, 2012
Looking for an alternative to the Parade of Homes? Do not miss the new Ryan Homes Subdivision, Kildare's Meadow, located in the town of Brewerton New York.

Location: North on RT 11 from Cicero – 6 miles, Left of Orangeport .5 miles on right Kildare Path.
Conveniently located just over a mile from RT 81, Oneida Lake, and Waterfront Restaurant! Brewerton Speedway just North under 2 miles, Oneida Shores State Park 2 miles
Airport: 10-15 minutes, Major shopping on RT 11 & 31 10- 15 minutes, Downtown Syracuse: 15-20 minutes
Schools: Brewerton Elementary .5 miles at end of Orangeport
Paul Moore High School 6 miles north on RT 11
Reasons customers are purchasing/interested in Kildare's Meadow:
•Lowest Taxes of any community were building in 3.14%
•Country Feel
•No other NEW CONSTRUCTION in area at price point $150's
•Location to major highways (commuters)
•Location to Oneida Lake & Oneida River
•Re-locating from up North coming down from 3+ acres to a more manageable home site
•Existing neighbors wanting NEW see value in improved Ryan Home product (Take advantage of Low Interest Rate)
We personally just sold a client a new home in Kildare's Meadow, see his new ranch home and testimonial below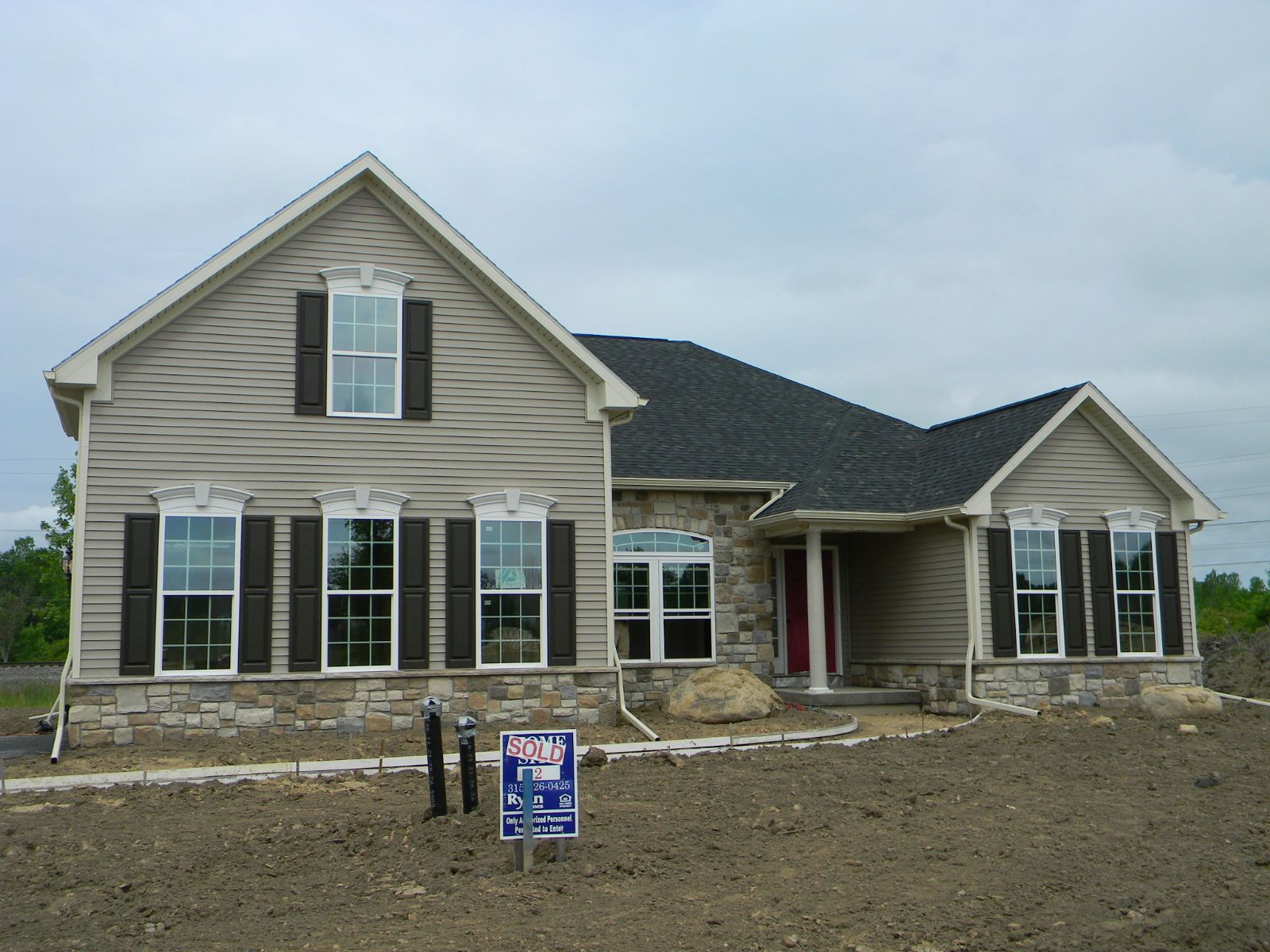 "...WITH BOB MCTAGUE'S VAST KNOWLEDGE OF THE HOME INDUSTRY, I, FINALLY DECIDED TO BUILD A HOME THRU RYAN HOMES WITH HIS ASSISTANCE.. HIS KNOWLEDGE OF WORKING WITH RYAN HOMES IN THE PAST, WAS NOTHING MORE THAN AN ADVANTAGE TO ME, THE BUYER. BETWEEN, BOTH OF US, I FEEL THAT THE DEAL STRUCK WITH RYAN HOMES WAS OUTSTANDING AND GOT MORE THAN A DOLLAR IN VALUE FOR A DOLLAR SPENT..."
-Paul, Brewerton 2012

Contact Brandon Spillett for more information about Kildare's Meadow:
Brandon Spillett
Sales & Marketing Representative
Ryan Homes
Serving all of Central New York
(c) 315-506-9263
P.S- Don't forget to mention my name to get a great discount on any Ryan Home! Just tell them Bob McTague sent you!
Google